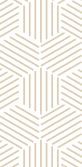 Recycled paper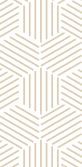 Recycled paper
Vyrábíme papíry z 100% recyklovaných surovin. Papír upraven povrchově pro potisk . FSC®, BLUE ANGEL , EKOLABEL .
EKO Print 65% Bělost .
EkO Print plus 69% bělost .
EKO Note -určený pro výrobu sešitů .
EKO MASTER 89% Bělost .
Určen pro potisk na ofsetových ,flexografických tiskárnách, vhodný pro výrobu sešitů , bloků.
Kvalitní povrchová uprava pro omezení prášivosti .











Ing. Jana Melecká
Sales manager
Send inquiry
If you have a question about the product, contact your specialist or fill out the document below. We will contact you as soon as possible.