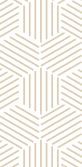 Offset white paper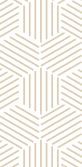 Offset white paper
Vyrábíme papíry a kartony od 60g -300g  nejvyšší kvality vyrobeny v ČR s certifikaci EKOLABEL,FSC®.
Formáty A4,A3,A2,A1,A0 nebo dle požadavku.100% celulóza .
Možnost rolí, archů, balíčků, rysů, volně ložených papírů .











Ing. Jana Melecká
Sales manager
Send inquiry
If you have a question about the product, contact your specialist or fill out the document below. We will contact you as soon as possible.