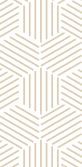 Honeycomb boards for fixation -Fixboard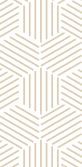 Honeycomb boards for fixation -Fixboard
Fixboard is a cost-effective alternative to paper filling.
Sandwich construction guarantees high strength parameters.
It is very lightweight, solid, environmentally friendly, fully recyclable.
It is produced according to customer's requirements in exact dimensions and specifications.
It is made from recycled material and is 100% recyclable.











ing. Petr Lenoch
Obchodní manager Export
Zaslat poptávku
Máte dotaz k produktu, kontaktujte našeho specialistu, nebo vyplňte níže uvedený formulář. Hned, jakmile to bude možné, se s vámi spojíme.