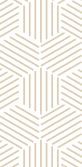 paper colour shopping bags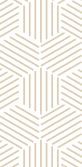 paper colour shopping bags
Production of bags in various colour combinations and the possibility to produce shades of bags according to the customer's request. Certificate ECOLABEL, FSC.
Compostable.100% recycled.
 Possibility up to 6 coloured prints .
Brilliant colouring











Vladimír Kovářík
Sales manager paper bag
Zaslat poptávku
Máte dotaz k produktu, kontaktujte našeho specialistu, nebo vyplňte níže uvedený formulář. Hned, jakmile to bude možné, se s vámi spojíme.