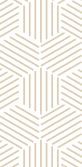 Furniture fillings with PAP21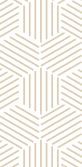 Furniture fillings with PAP21
It serves as an ecological material for packaging, furniture, doors, transport.

Replaces polystyrene, plastics.

Recyclable 100%.

It is an ecological paper board, used as a filler, fixation, protection against damage. Advantage: it is very light, solid, economically interesting compared to other materials.

Fixboard - a cost-effective alternative to paper filling.

Sandwich construction guarantees high strength parameters.

It is produced according to customer's requirements in exact dimensions and specifications.

It is made from recycled material and is 100% recyclable.

High strength, absorbs shock, prevents damage to the product.











Ing. Petr Lenoch
Export sales manager
Send inquiry
If you have a question about the product, contact your specialist or fill out the document below. We will contact you as soon as possible.